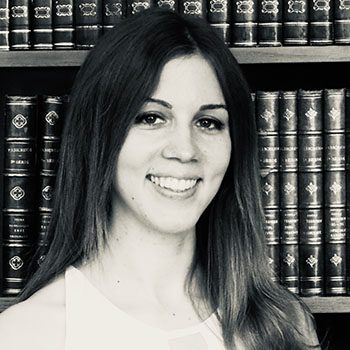 Bachelor of Laws from the University Saint-Louis of Brussels (June 2013)
Secondary school diploma from the Lycée de Berlaymont (June 2009)
Legal assistant & mmanagement assistant in the law firm ULPIANUS (since March 2019)
Legal secretary in the law firm M13 (July 2017- May 2018)
Commercial employee at D.A.S. Belgium (January 2017- April 2017)
Assistant Claims Manager at D.A.S. Belgium (November 2016- December 2016)
Student job in the legal department of D.A.S. Belgium (August 2013- September 2013)
Student job at Zürich Insurrance cie. (July 2007).
French: Mother tongue
German: Second mother tongue
Dutch: Good knowledge
English: Good knowledge.